Route M Jr. High Route is running 30 minutes behind schedule due to bus mechanical issue.
CMES wants to give a one week left reminder to students who are selling popcorn from Popcornopolis. All orders are due back to the school on September 21. This is a fundraiser for student council. If you don't have students at CME and want to order, you can order online and have it sent to you through this link.
https://fundraising.popcornopolis.com/pages/camp-mohave-elementary-school
Thank you in advance for supporting the student council at Camp Mohave.
FME Parent Teacher Group (MVP) will be meeting Wed. 9/15 at 6PM come join us.

Route I elementary is running 15 to 20 minutes behind schedule due to bus A/C issue. Thank you for your patience.

MVESD Regular Board Meeting Tuesday, August 30 @ 6pm Cancelled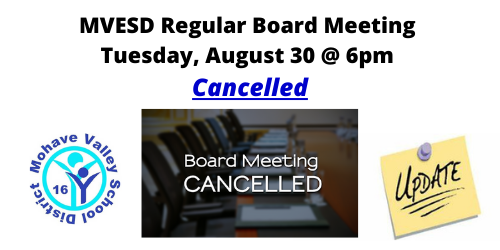 Route F Jr. High - is running approximately 7 minutes behind schedule.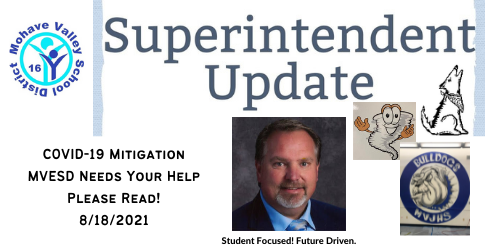 Attention Bulldogs!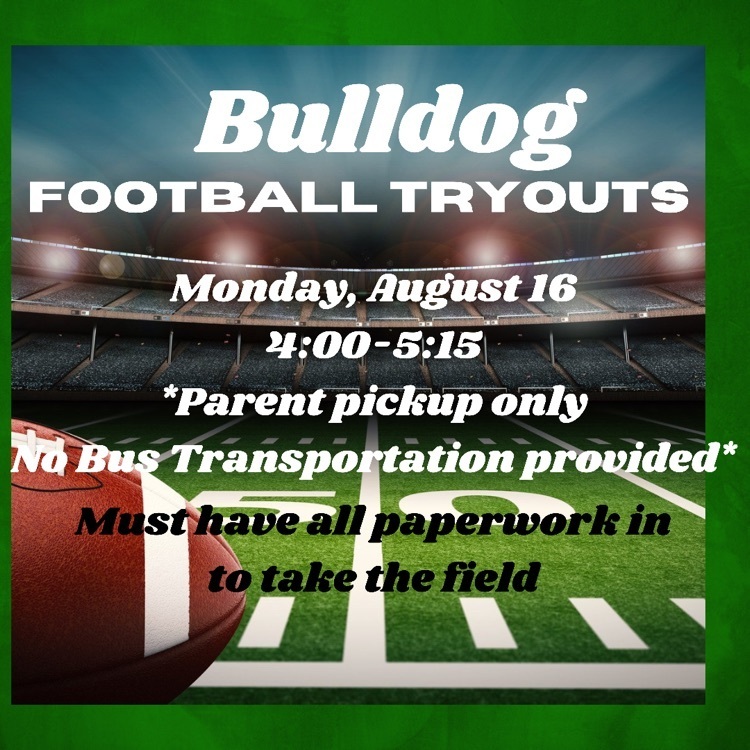 Attention Bulldogs!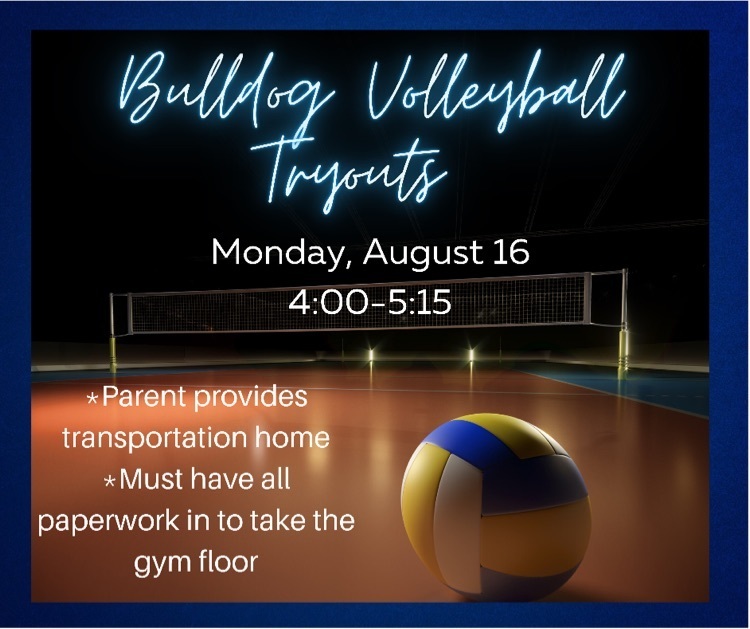 Mohave Valley Junior High parents, we would like your input regarding communication and family events. Please click this link
https://forms.gle/zNUbHqz62GGCjJx86
to take our short survey. Thank you for your assistance. Go bulldogs!

Route G - Jr. High Route is running 10-15 minutes behind schedule!
It's More than just an Application! Please fill out and return to your child's school! Your filling the application out helps schools in many more ways than just providing 'Free and Reduced' meals! If you have questions, please call your child's school or the District Office. We also have information on our website under Departments - Food and Nutrition! Thank you in advance for helping us help your kids, our students! We've got this - together! Thanks for being part of the MVESD educational family! 'Student Focused! Future Driven.'
https://5il.co/wwrr

Attention MVJHS parents….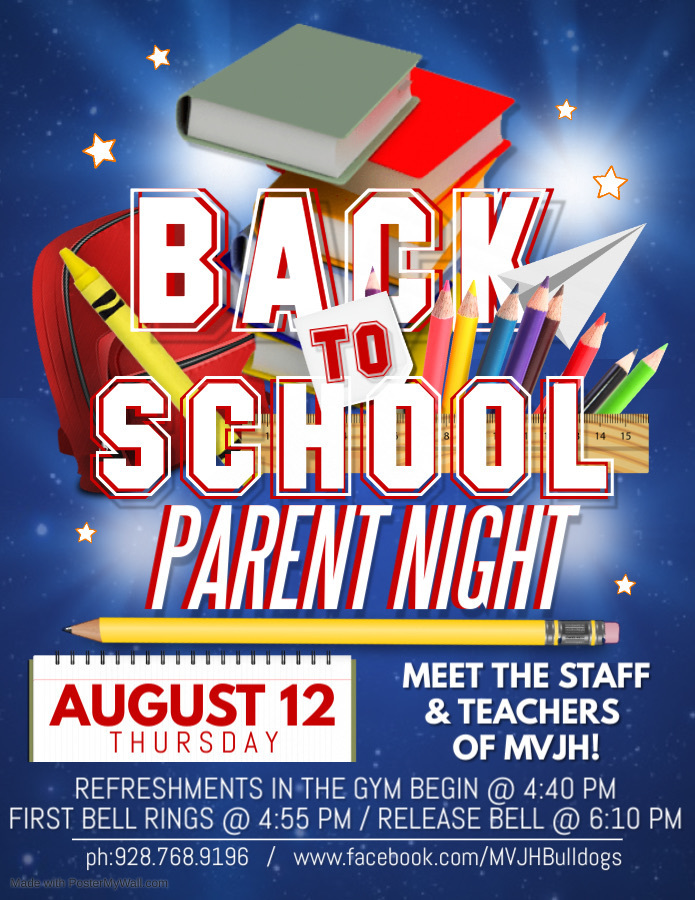 Please join Camp Mohave for our official open house on Wednesday the 11th from 5 PM to 6 PM. Each class will have two short presentations. One will begin at 5:00 and the second will start at 5:30. We hope to see you there.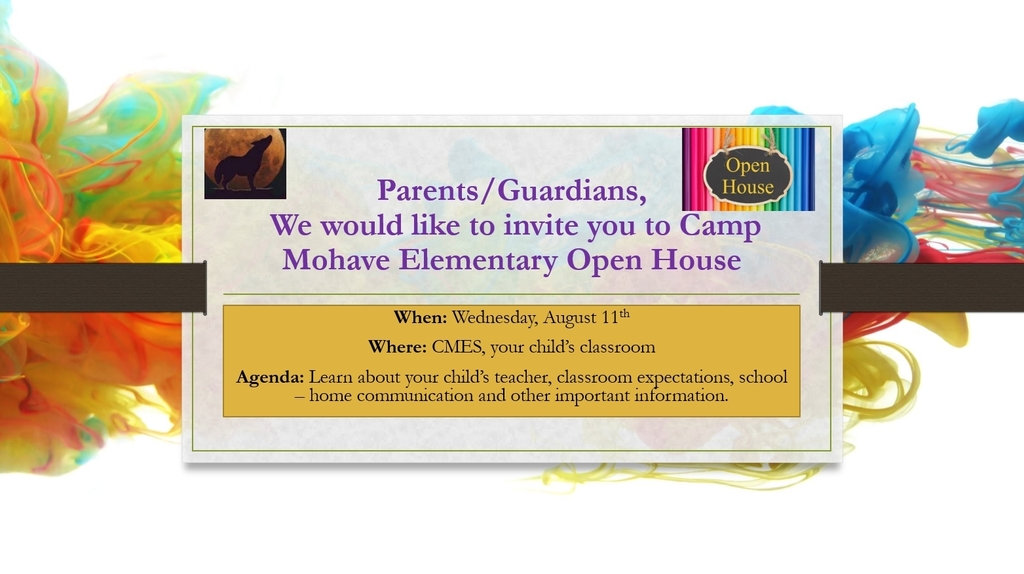 CMES wants to thank the students and families for a wonderful first week of school. It was exciting to see the kids engaged in learning activities again. The attached image shows one example of collaboration among a 5th grade class as they studied ecosystems. Thank you again for being a part of the Coyote Family.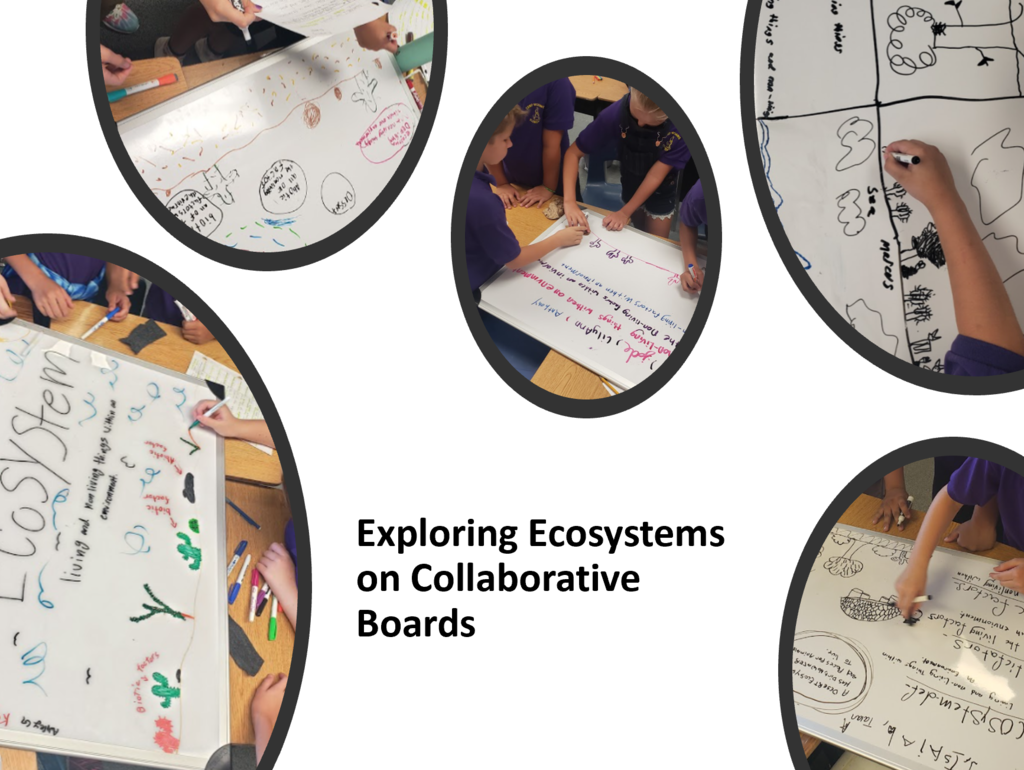 Reminder Fort Parents- On Fridays students are dismissed at 1:30. Thank you for an awesome first week.
Parents of CMES students, we are seeking your feedback as we start the school year. This feedback is a big part of our efforts to improve the school. Please click the link and take the survey.
https://forms.gle/26uiiL2vxcvtud5D9
Thank you in advance for helping us out.

All Routes left the Elementary School 8 minutes behind schedule. Route C is running approximately 20 minutes behind and Route M is running 10 minutes behind.

Route C is running 20 minutes behind schedule
Buses just left the Fort Mohave School- 25 minutes late