https://5il.co/ofzz
Distance Learning (Virtual) Extended Two Weeks! Hybrid Learning Instructional Model to begin Monday, February 1, 2021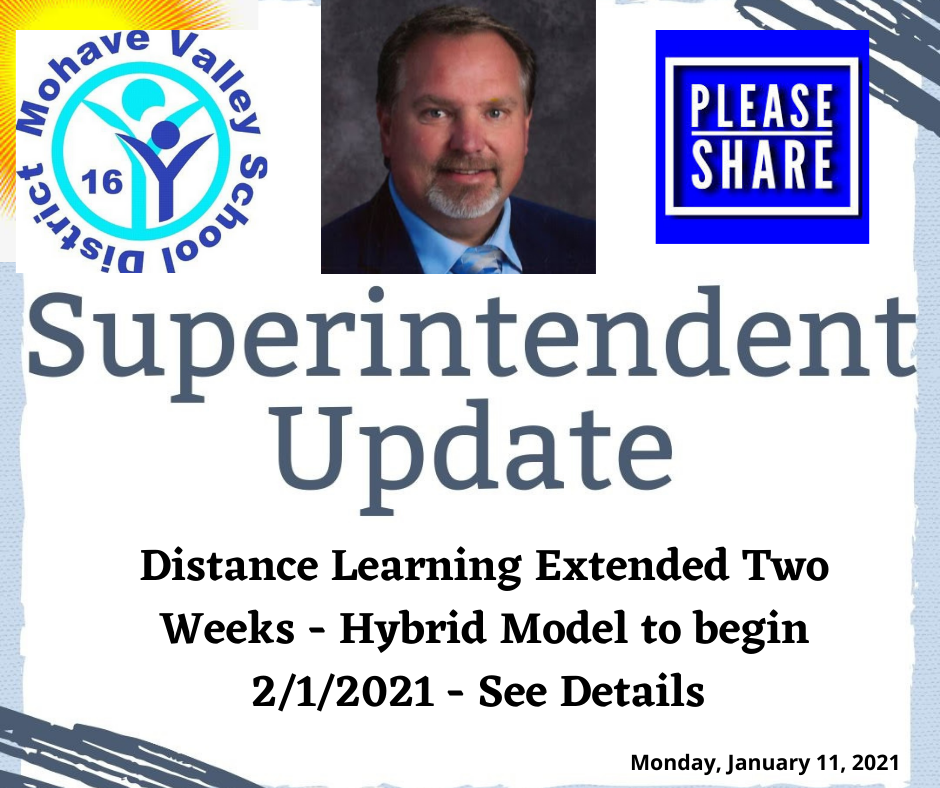 MVESD phones and internet are back up! Thank you for your patience and understanding.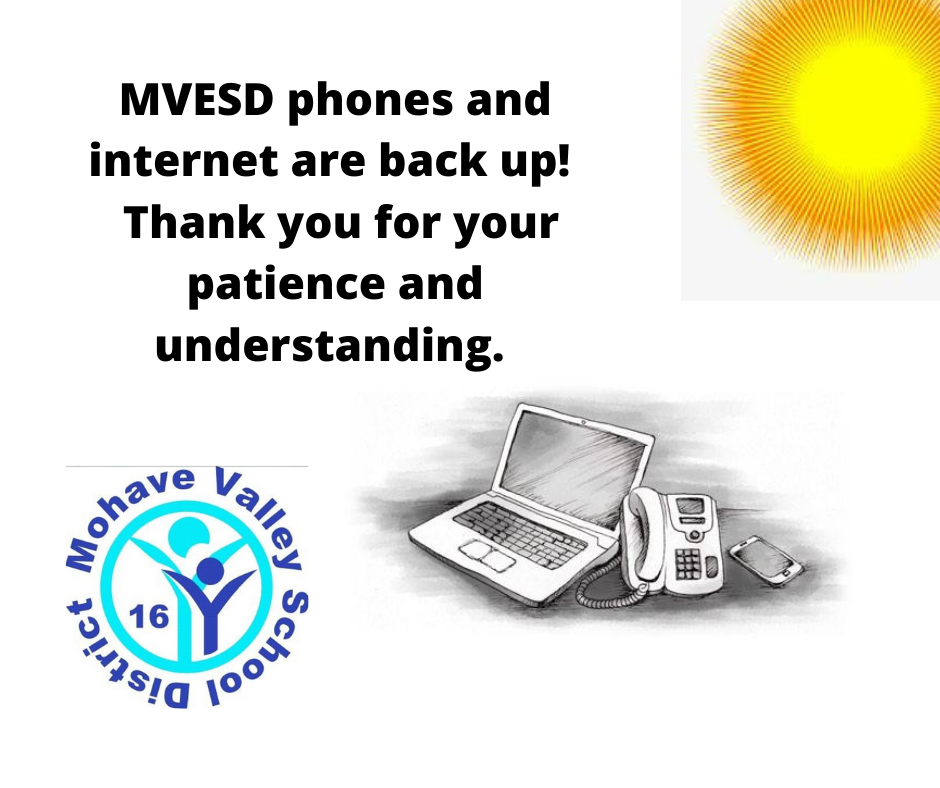 MVESD is experiencing an internet outage across all of our schools. We have contacted our service provider and will let you know as soon as we are back online. Those teachers and staff working from buildings will be offline until the issue is resolved. We apologize for the inconvenience. Thank you for your patience and understanding.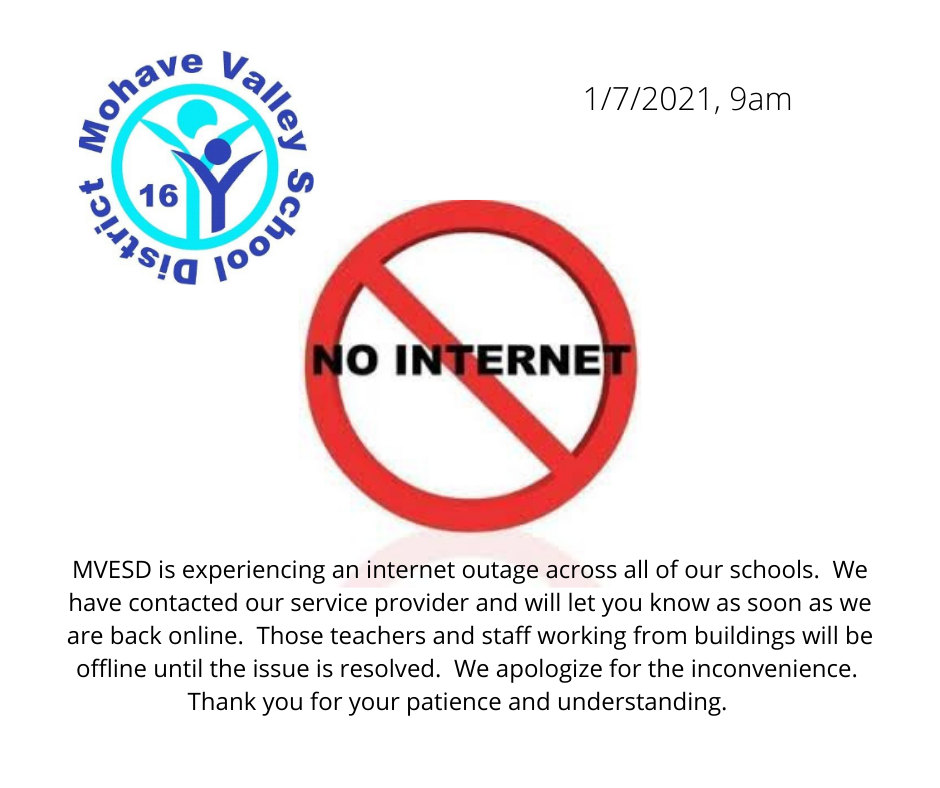 MVESD would like to wish our staff, students, and families a very Happy New Year!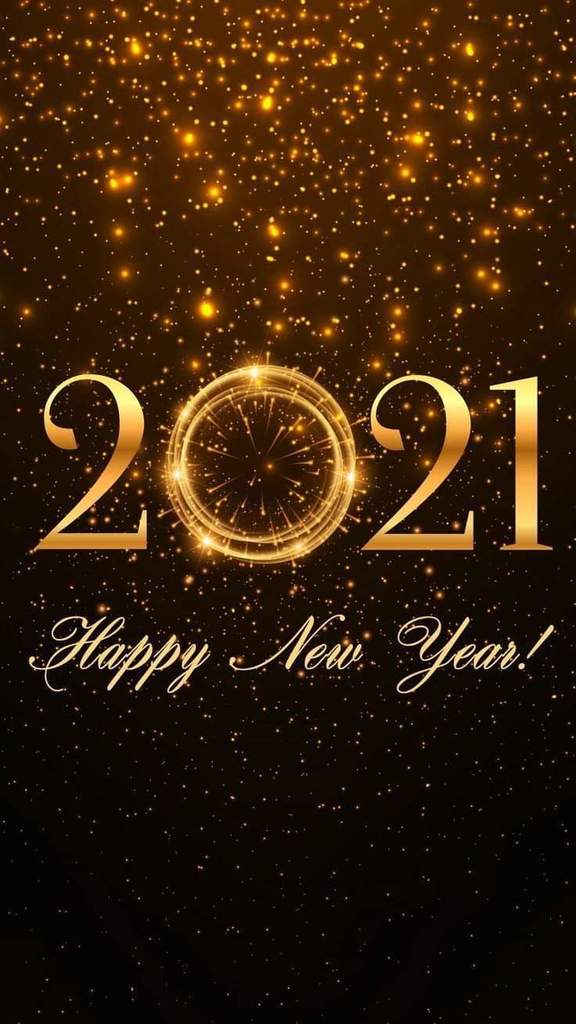 The Mohave Valley Elementary School District along with Chartwells is happy to offer meals over winter break. Meal boxes will include 15 days of nutritious breakfasts and lunches for students and any member of their household 18 years old and under. Distribution will take place at: Camp Mohave Elementary School, 1797 E La Entrada, Fort Mohave, AZ 86426, December 21, 2020 from 10:00 a.m. to Noon. For more Information and to pre-register please call your student's school. • Camp Mohave Elementary 928-704-3600 • Fort Mohave Elementary 928-768-3986 • Mohave Valley Jr. High 928-768-9196
CMES is excited about the recent visitors that brought joy to our kids through their generous donation of gifts. Thank you to all of you at the Zen Den, Polly's Chiropractic & Punisher's Law Enforcement Motorcycle Club for the generosity you have shown for the kids at CMES. Another huge thanks go out to the big guy for leaving his cold Northern home to visit the kids at Camp Mohave.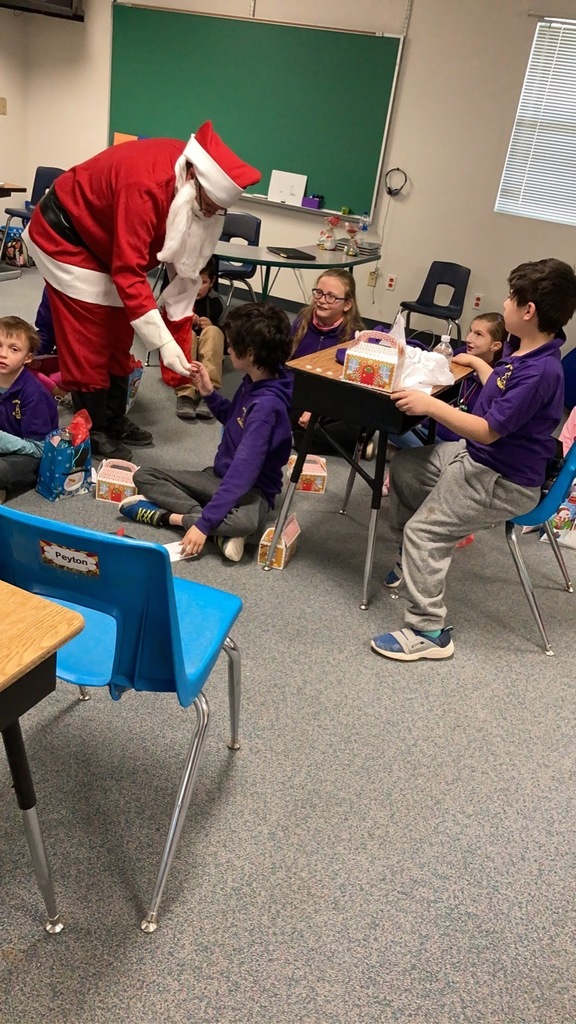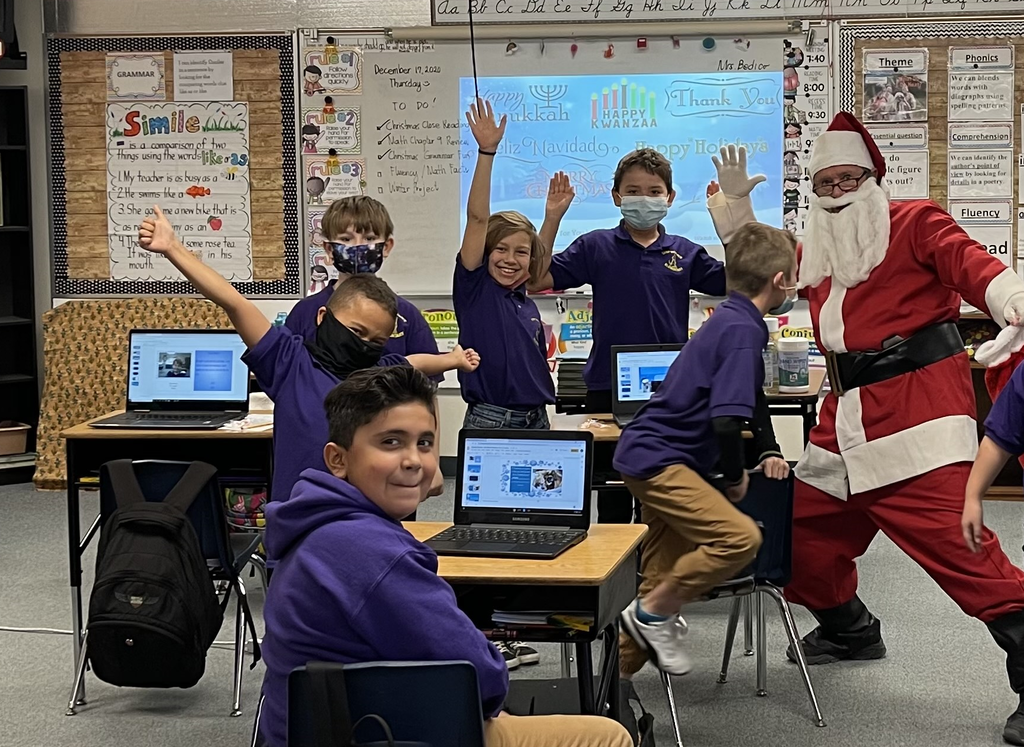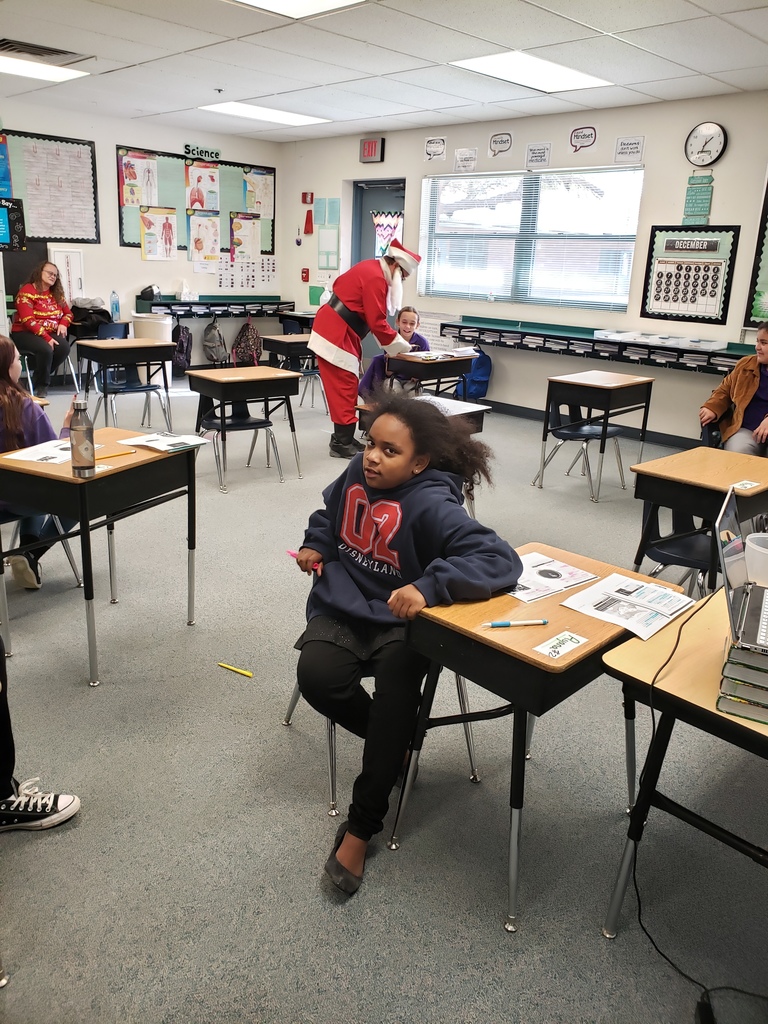 Mrs. Hamm snuck out of the office to play some volleyball with our 3rd grade classes.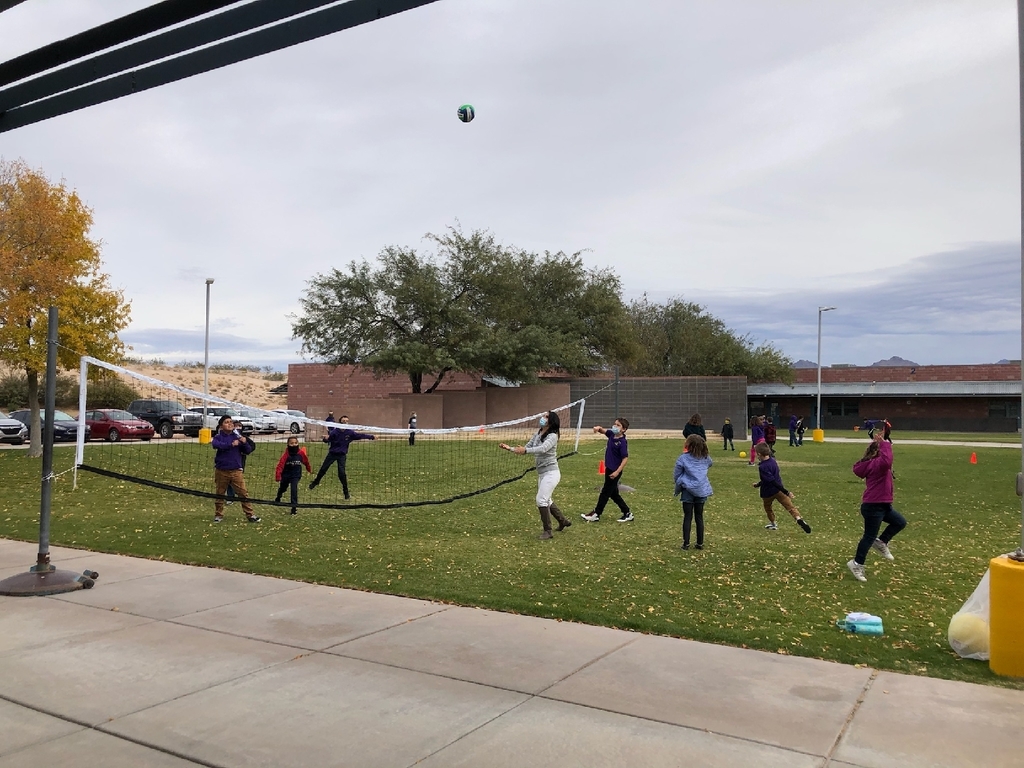 Wacky Wednesday lunch and Fort Mojave! 🐖 🌪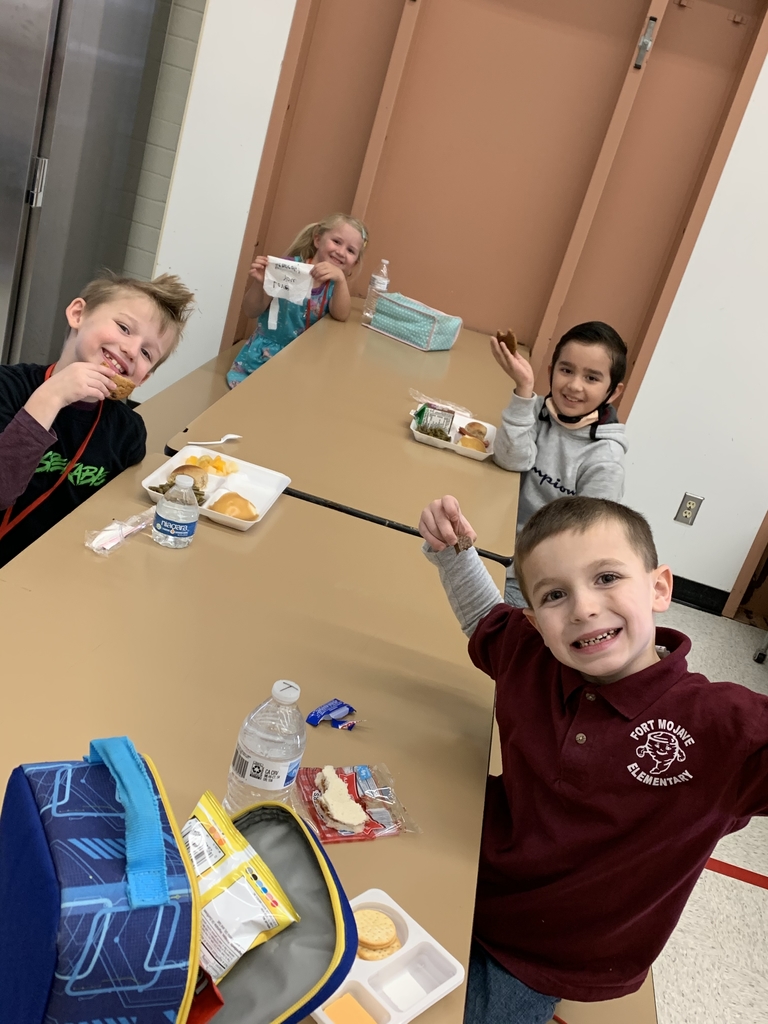 A Dust Devil thank you goes to Zen Den Holistic Healing Center, Polly's Chiropractic & Punisher's Law Enforcement Motorcycle Club Mohave Saguaro Chapter. Thanks to you, a lot of children got toys that they weren't expecting, but definitely appreciated!🎄 🧸 Our community ROCKS!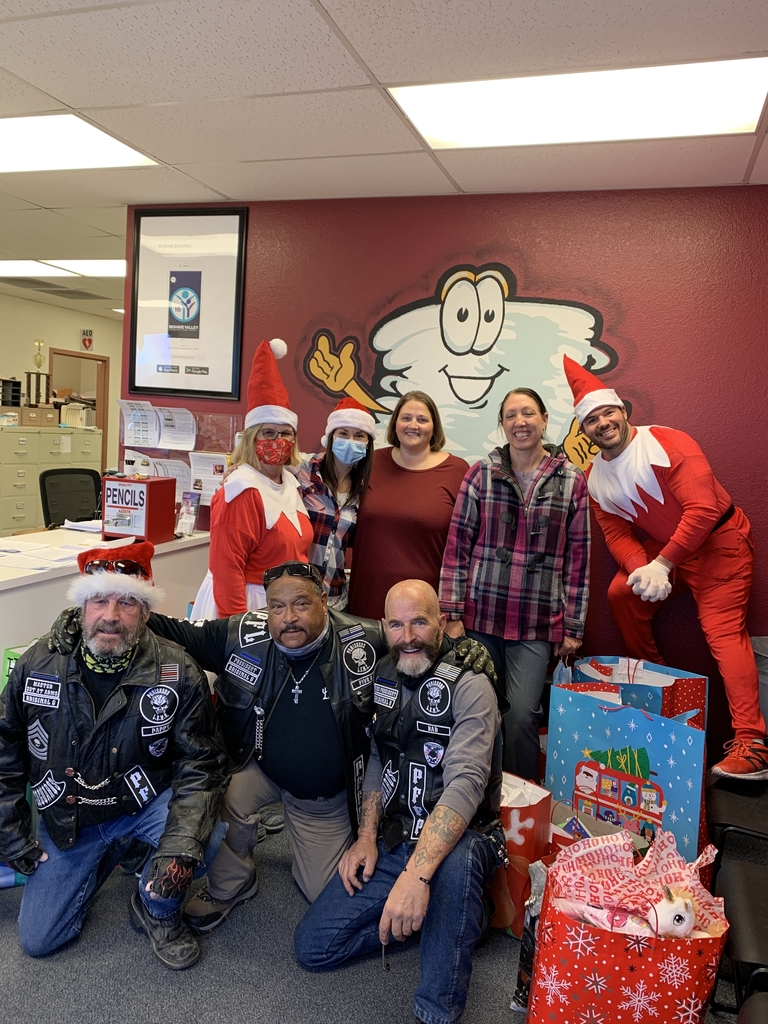 The elves were quite popular with our dust devils today! 🌪 🌲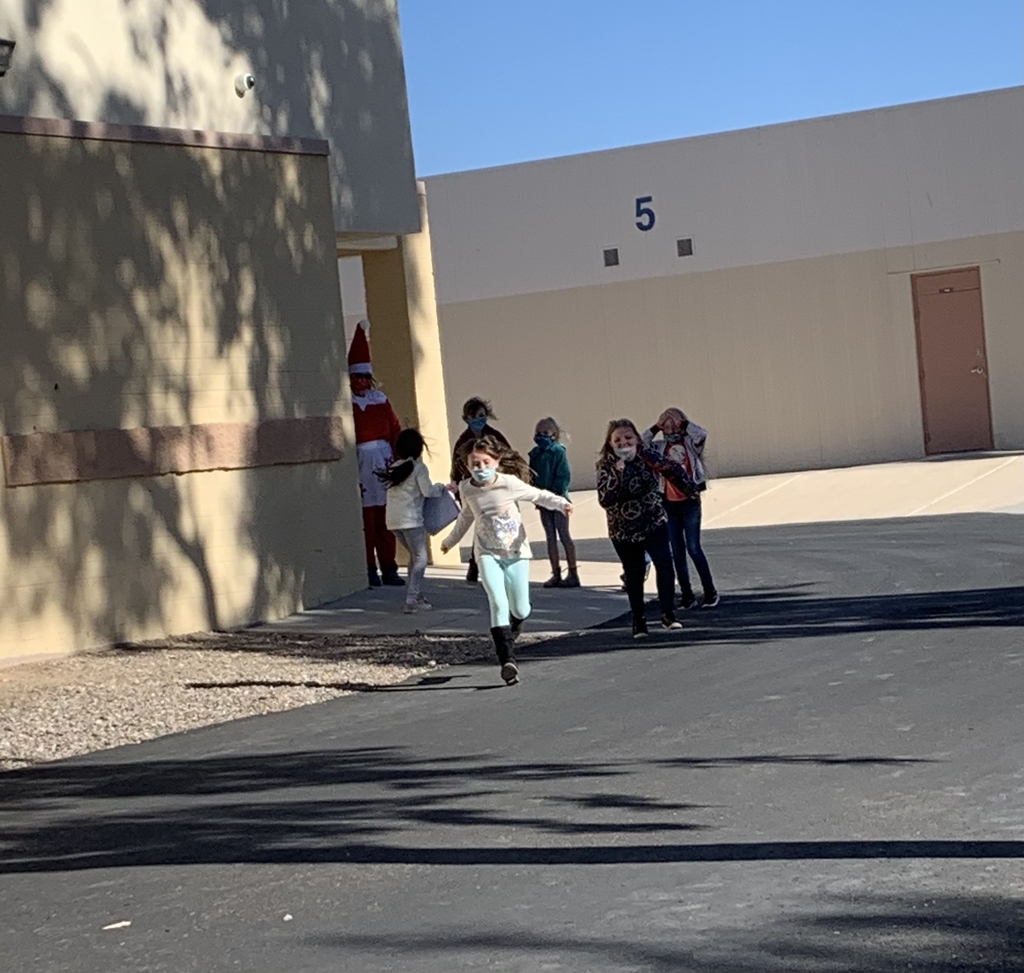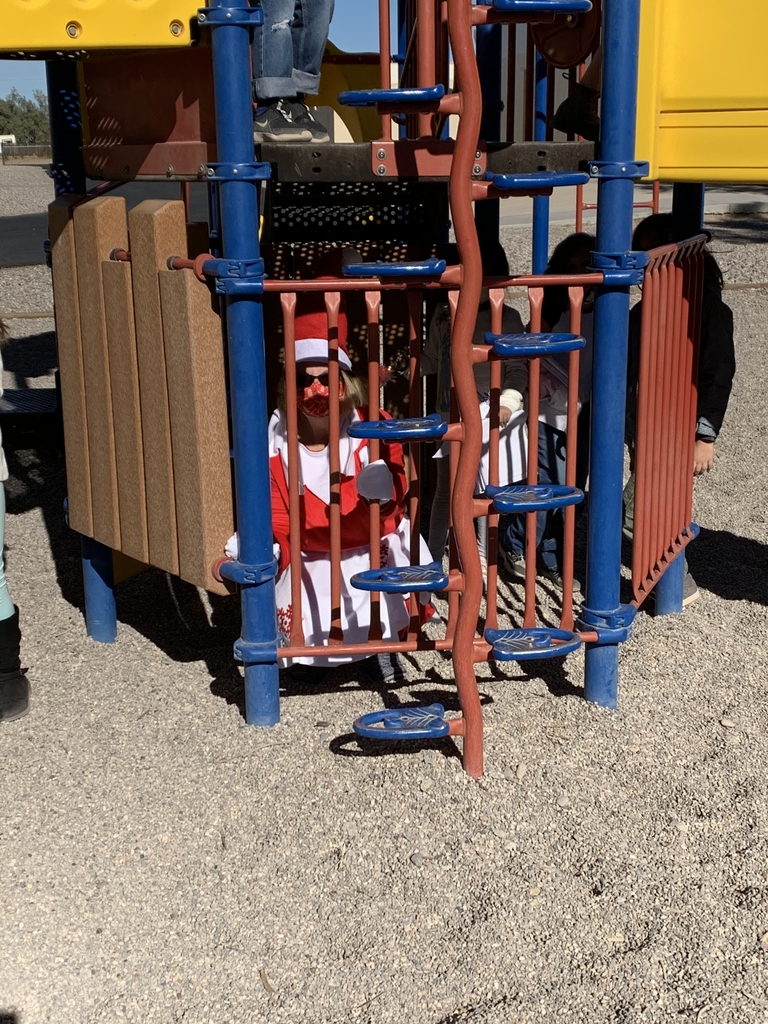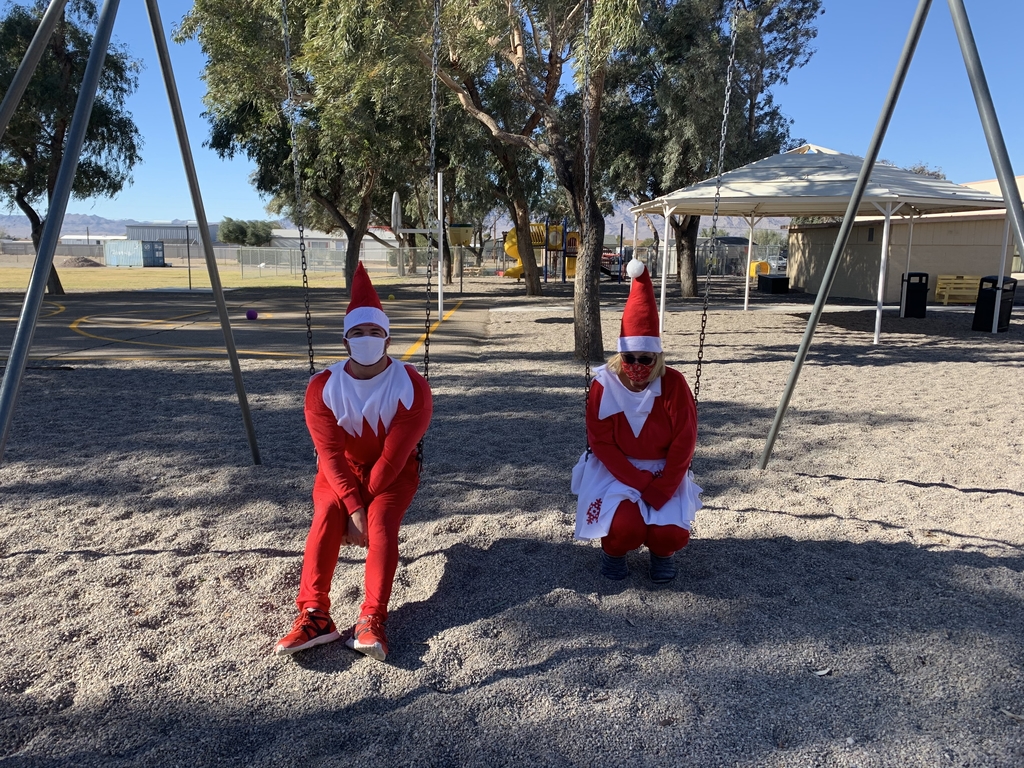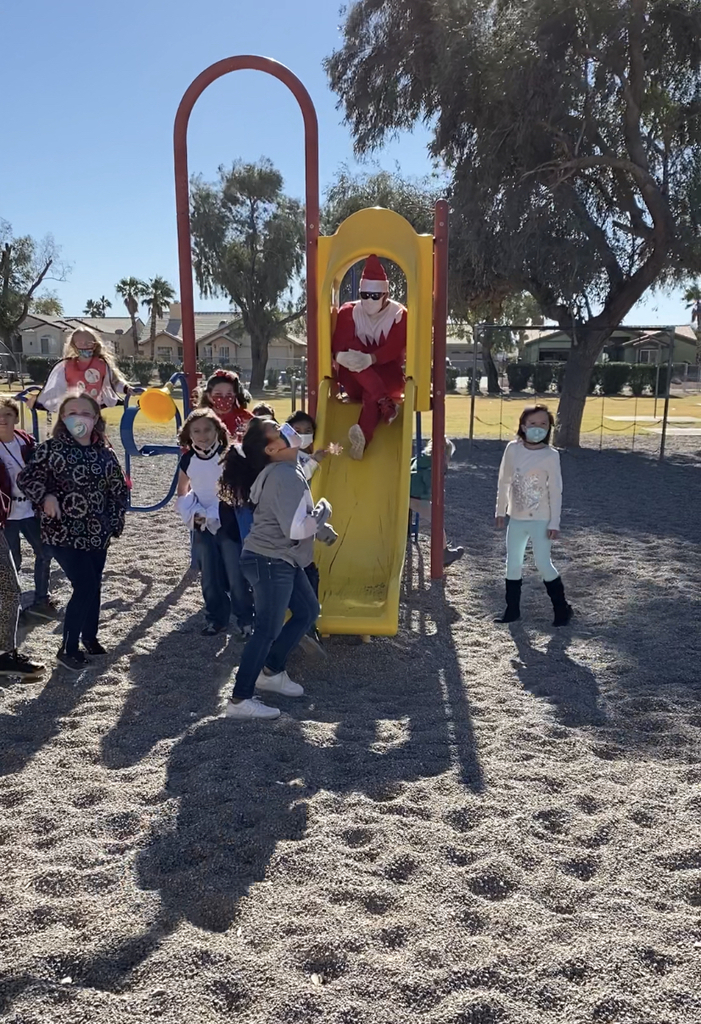 Fort Mojave had a visit from some Elves on the Shelves today. But where are Mr. Turco and Ms. Ferguson!? 🤷🏿‍♂️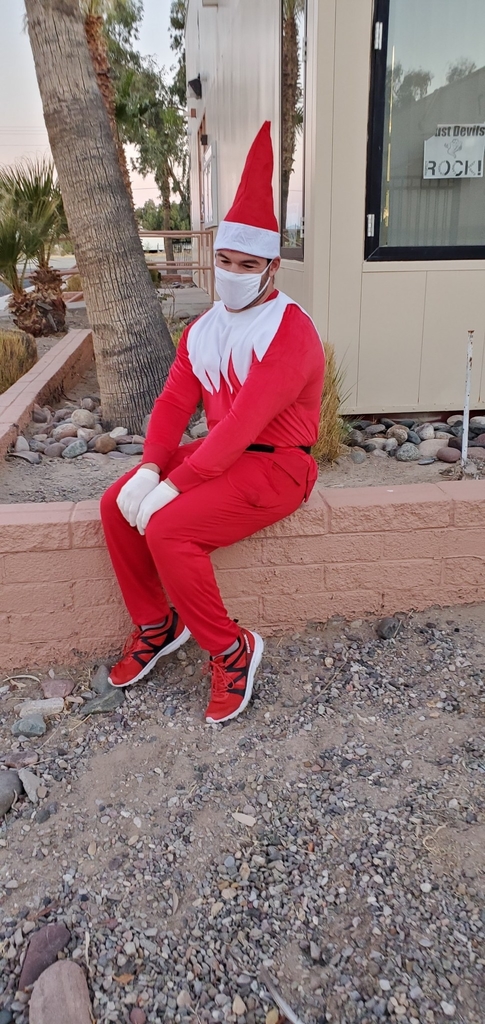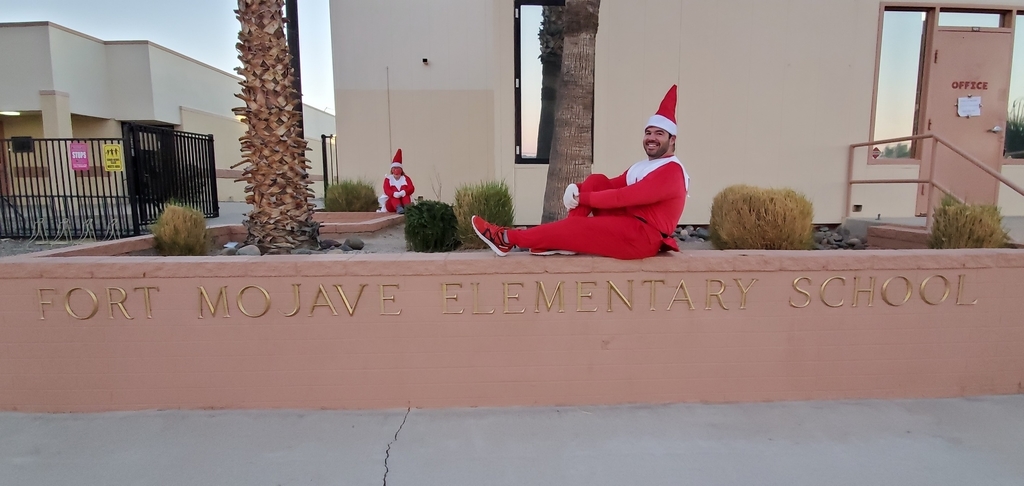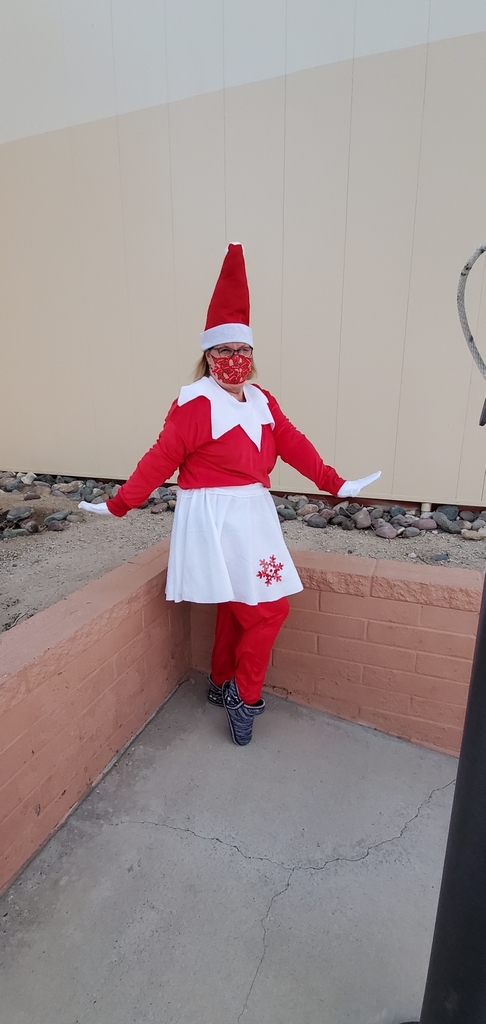 https://5il.co/nvjs
12/14/2020 Parents and Guardians: As we close in on Winter Break, I wanted to take a moment and share decisions made at our Governing Board Meeting last Tuesday evening (12/8/2020). The Governing Board, at the request of teachers and staff, approved to remain in the Hybrid Model of Instruction to close out the second quarter. This was a tough decision, as our primary concern continues to be the safety and welfare of students and staff. The dramatic increase in the number of positive cases over the past few weeks and the diminishing beds available in our local hospitals are vital considerations when making decisions on a day-to-day basis. The teachers and staff of Mohave Valley Elementary School District recommended to the MVESD Governing Board staying in the Hybrid Model of Instruction for the last two weeks before Winter Break instead of going directly into Distance Learning (Virtual). This district-wide staff recommendation was based on parents communicating with us regarding their family wellness, MVESD intentionality of preparation, protocols, specific circumstances with the use of the current instructional model (Hybrid), and our routine use of PPEs (masks, hand sanitizer, and cleaning procedures). In saying that, MVESD will continue in the Hybrid Model of Instruction for the remainder of the second quarter (12/14-12/18), pending health metrics. After Winter Break, MVESD will be in the Distance Learning Model of Instruction (Virtual) for the first two weeks back. This will allow for any symptoms from students and staff to manifest before returning and attending in-person Hybrid instruction on Tuesday, January 19, 2021, pending health metrics and consultation with health professionals. This re-entry strategy was the best, in our eyes and supported by the County Health Department, to help mitigate the spreading of the Corona-19 virus at school after the holidays. Staff will be calling parents and guardians this week to provide information about your child's schedule entering the third quarter and to assist in any questions that you may have moving forward. We will continue to communicate with you concerning any changes made to our instructional programming. This simply means MVESD we will be continuing with our current cohort scheduling with Cohort 'A' attending in-person on both Mondays and Tuesdays and Cohort 'B' attending in-person on Wednesdays and Thursdays. See below for more details concerning the month of January. For those of you that have chosen to stream in conjunction with Google Classroom or use our Mohave Valley Connections Academy, the online platform, will also remain the same with no change. Thank you for your continued understanding, flexibility, and support as we work together to provide your child(ren) the best instructional programming, taking into consideration the current COVID-19 local health conditions. We appreciate you being part of our educational family. We are working hard to return safer and healthier for everyone! Please enjoy your Winter Break, and Happy Holidays to you and yours. Winter Break: 12/21/20 - 1/1/2021 Distance Learning 'Virtual': 1/4/2021 - 1/15/2021 Martin Luther King Jr. Holiday (No School) - 1/18/2021 Hybrid for the first week back: 1/19 & 1/20 (Tuesday/Wednesday) - Cohort 'A' 1/21 & 1/22 (Thursday/Friday) - Cohort 'B' Hybrid Week 1/25 - Cohort 'A' Monday and Tuesday, Cohort 'B' Wednesday and Thursday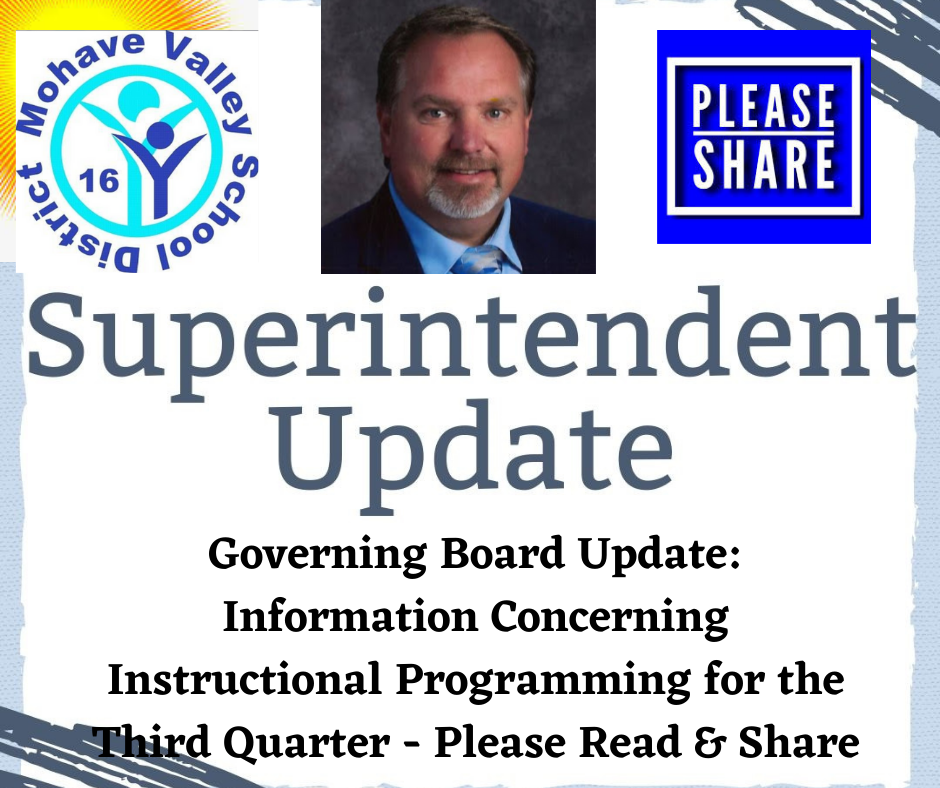 No big deal 💁🏿‍♀️. Just second grade Dust Devils hanging out at recess. 🌪 🐒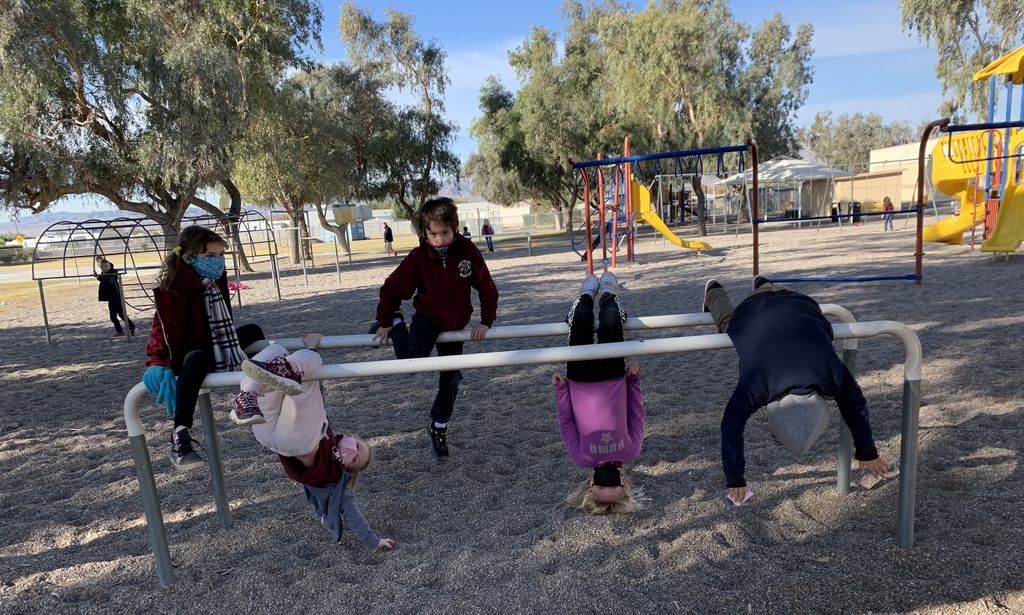 Preschool is learning how to ride tricycles. So much fun !🚴🏿 🌪🎉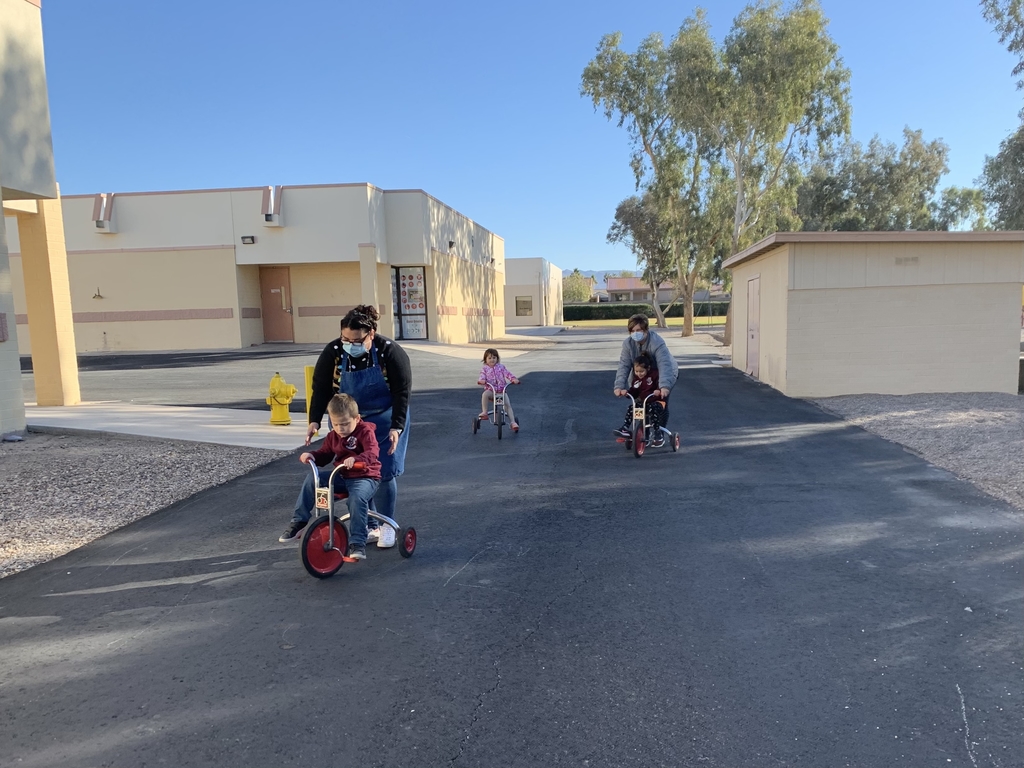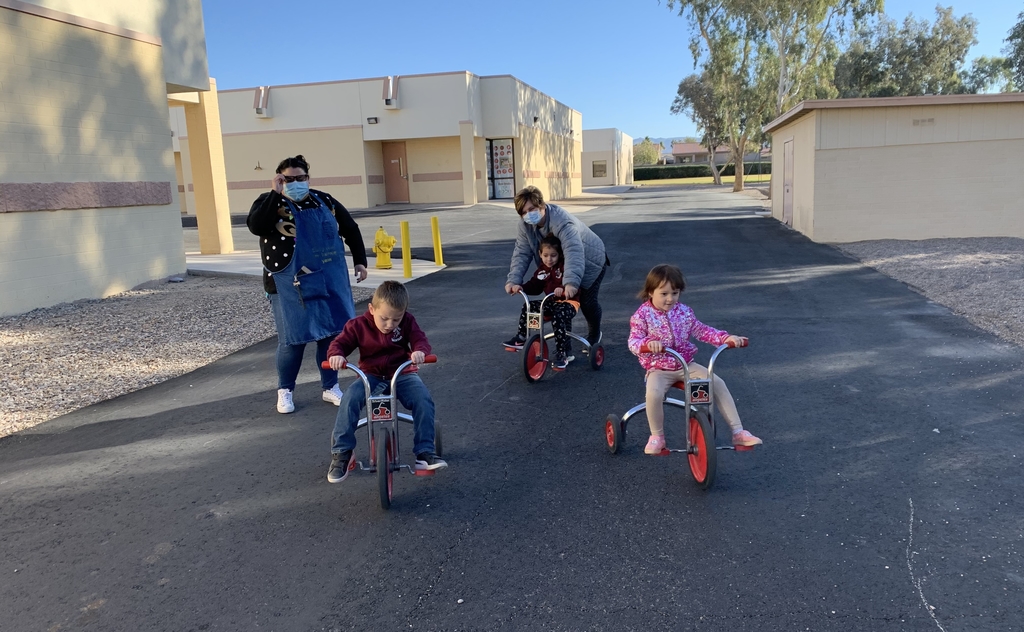 Attention Dust Devils! Fort Mojave's office door will be locked to limit traffic and close contact. We are still here during regular office hours. Please call our office at 928-768-3986 for assistance. We will be able to provide entry, help over the phone, or schedule a meeting. We appreciate your cooperation as we do our part to mitigate the transmission of COVID-19.
CMES would like to let parents know that at this time, the office will remain locked and visitors to the office will be limited. Should you need assistance, please contact the office at 928-704-3600. If we are able to assist you over the phone, we will. Should you require an in person contact, we will either schedule the meeting or open the office. Thank you for your support and understanding as we work to minimize the number of people in the office at any time.
https://5il.co/noyg
12/8/2020 - MVESD Telephonic Board Meeting Tonight @ 6pm Instructional Delivery Model Being Discussed - Affecting the next two weeks and return from Winter Break - More information to come!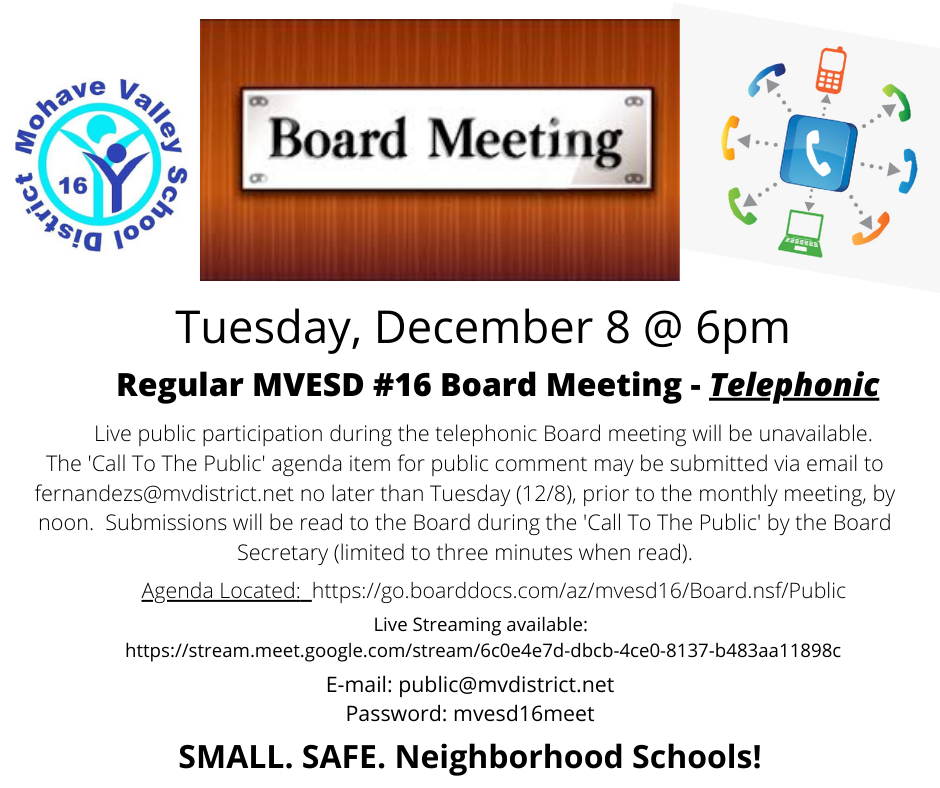 It takes more than a few windy days to ruin a Dust Devil recess 🌪. Great job keeping our students layered and prepared for our unpredictable seasonal weather!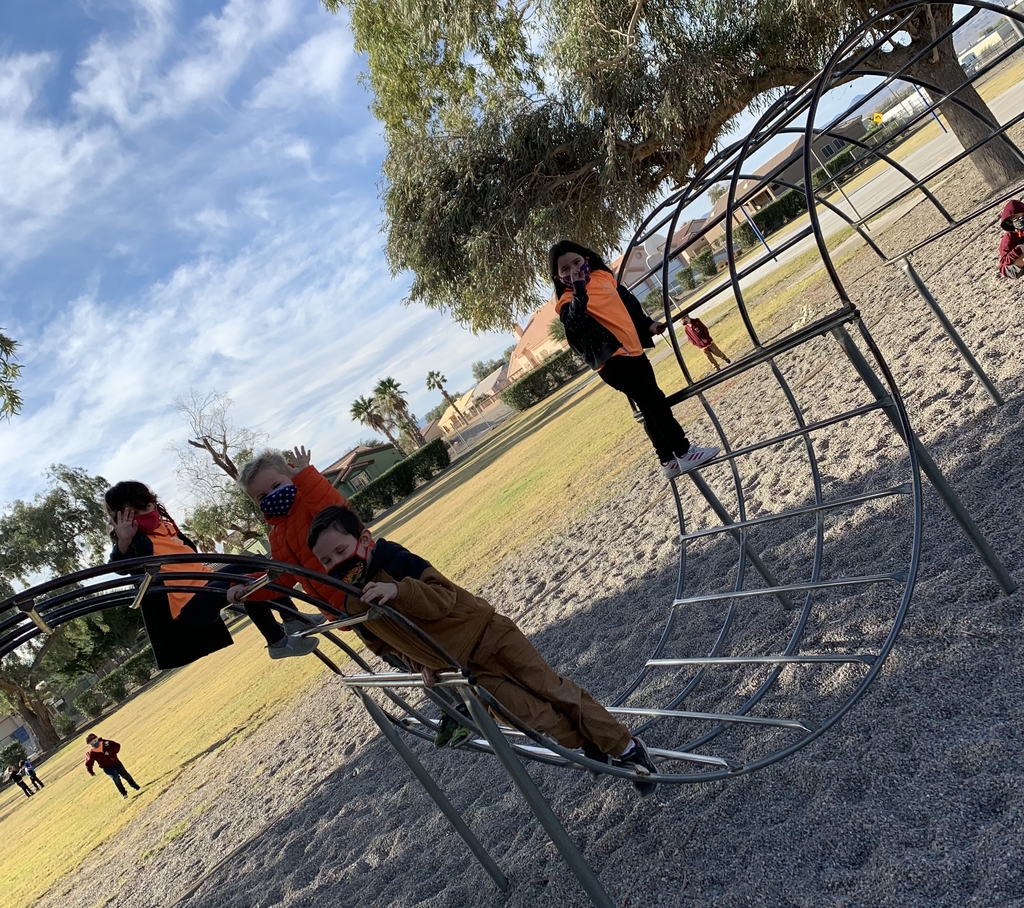 Back at it! Fort Mojave teachers are meeting by grade level after school to make sure our dust devils are getting the best possible instruction 📖. #teachersROCK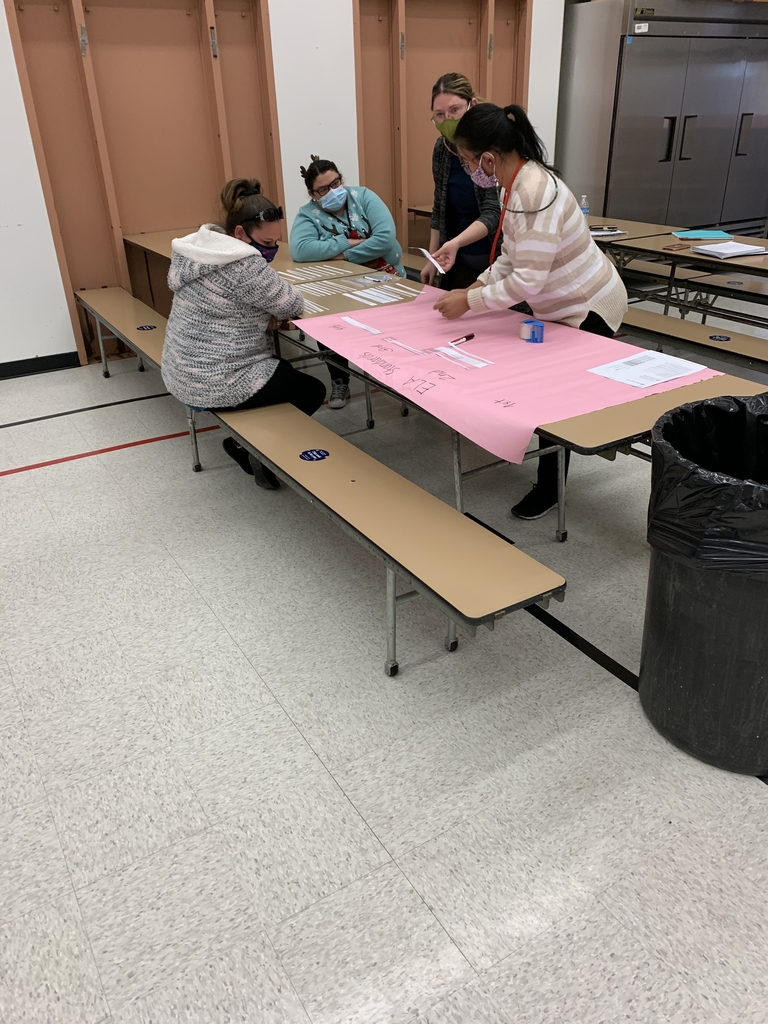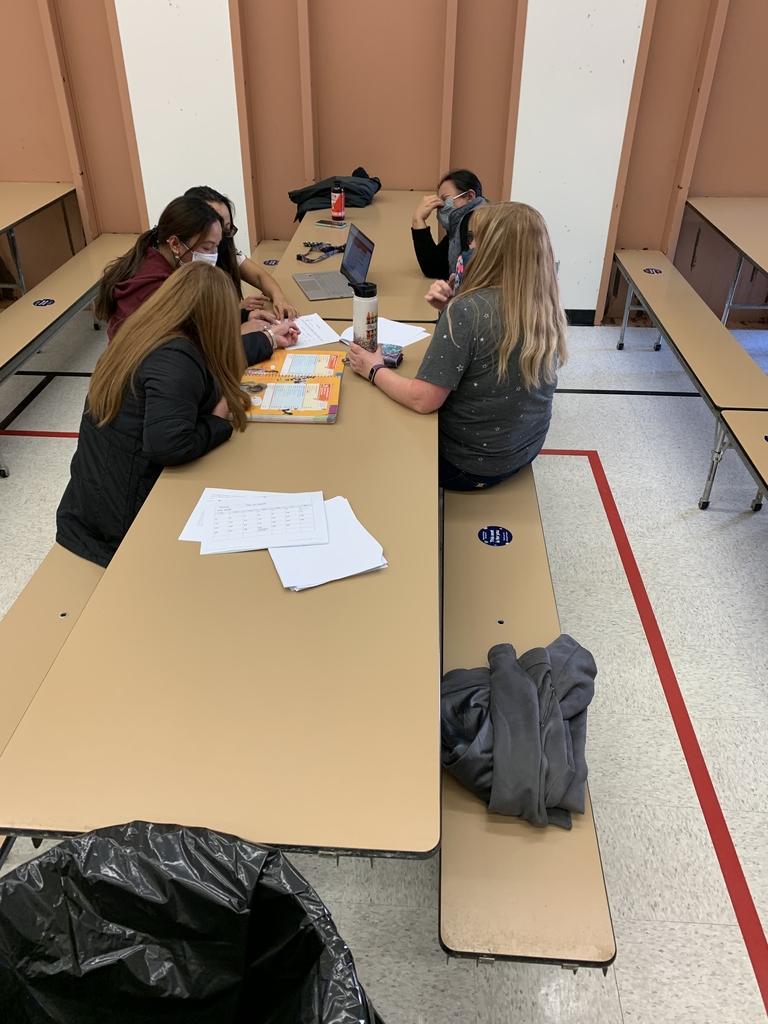 Farmer's Insurance came through big time for our Dust Devil staff and students today. Notebooks, binders, folders, glue, scissors - the works! Much appreciated 🌞 🌪🎉