MVESD Angel Donation Program
Make a Difference Today! Angel Donation Program - Find out More!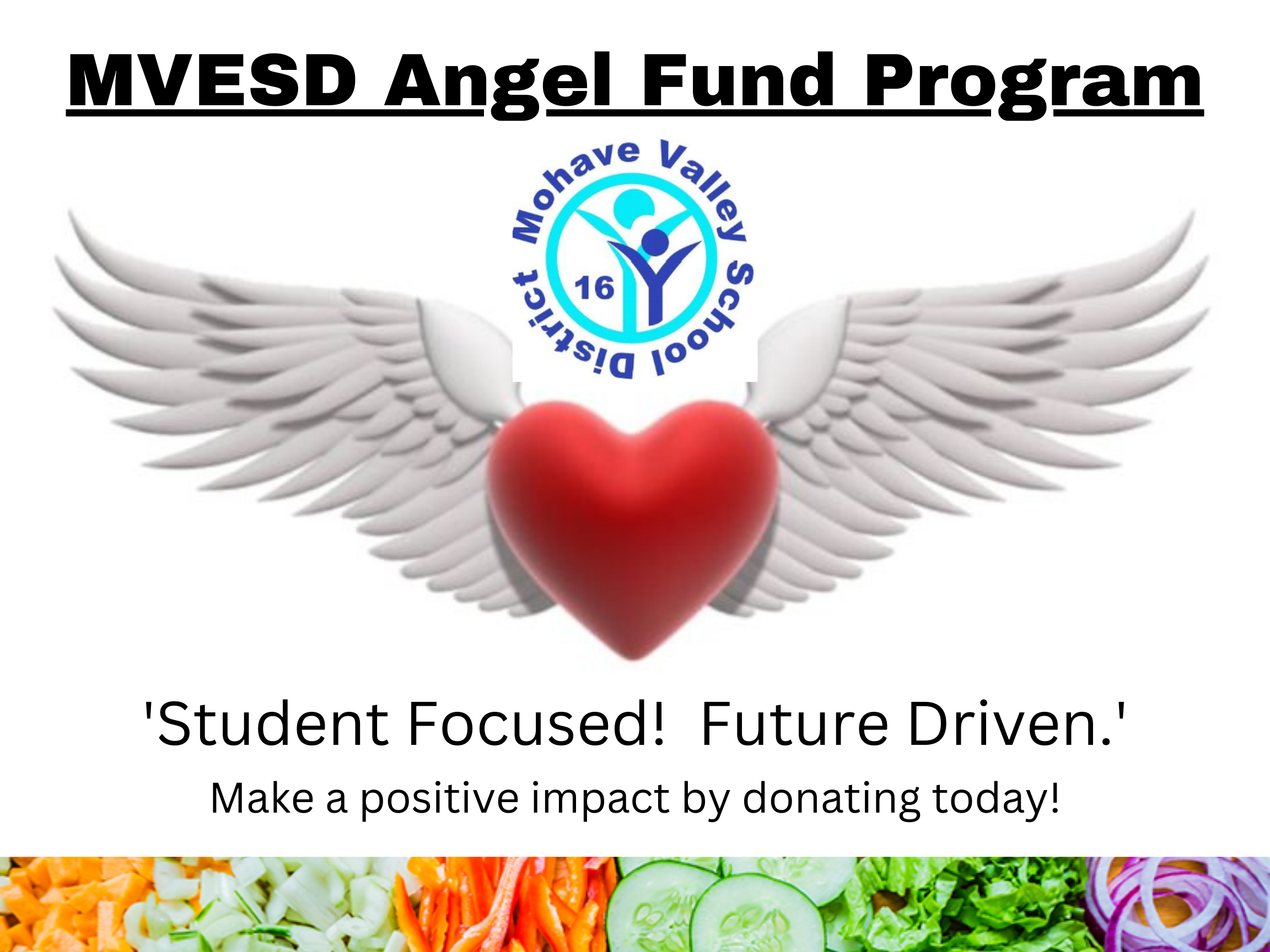 MVESD Angel Fund Program
The 'MVESD Angel Fund Program' seeks to provide short-term assistance to families in need by covering negative lunch account balances and ensuring no child goes hungry throughout the school year. This program happens all year round but is especially important during the holiday season.
MVESD has set up the 'MVESD Angel Fund Program' and has a goal to quietly assist families in need with negative balances by applying payments to their meal account so that their children can enjoy hot and nutritious meals throughout the school day - all year. MVESD is an equal opportunity provider and continually works to assist our families with negative lunch balances, but with your help, we know that we can make an even bigger difference! By making an anonymous monetary donation to the 'MVESD Angel Fund Program,' you would become one of our angels and make a significant difference in a student's life today.
We have students who receive breakfast and lunch at a reduced rate or at no cost to them if they are categorically eligible for free or reduced meals based on Federal poverty guidelines. Sometimes, however, children who qualify for reduced pricing or those who do not qualify need breakfast and/or lunch but do not have money in their student account or in-hand to cover the cost of the meal at the time of the meal service. Our goal is to never food shame and always provide a high-quality meal to all our students. In saying that, the expense of doing so adds up very quickly.
How it works:
Families are recommended and identified for assistance by our schools and Food and Nutrition Department. After review, the MVESD Coordinator of Food and Nutrition Services uses the fund to assist families with paying off negative lunch account balances.
How to donate:
You can make a tax-deductible donation by sending a check to:
Mohave Valley ESD #16
Angel Fund Program
8450 S. Olive Ave.
Mohave Valley, Arizona 86440
or drop it off at the district office. (Be sure to write "Angel Fund" in the note section).
Questions about the School Lunch Angel Fund?
Contact Margie Poppin at 928-768-2507 or email poppinm@mvdistrict.net
Thank you for making a positive impact on our students by making a contribution to the MVESD Angel Fund Program.