Congratulations to Bulldog Football! It is official...we are in the River City Conference playoffs against KAOL this upcoming week. Go Bulldogs!

Bulldogs vs. White Cliffs at River Valley HS for the final game of the season. Join us at 4:00 PM on October 12 at RVHS as our Bulldogs get a taste of playing in Dust Devil Territory!
Week two of our Fall Break... We hope you're all out there doing something fun!
Here's a great parent program brought to you by the district's 21st Century Program. Oct. 27th @4:30pm @Camp Mohave Elementary. Join us!
Problems relating with your teens and tweens? Here's a great FREE family program (and you don't have to cook!)!
Join Mohave Valley Schools on October 26th in celebrating Red Ribbon week and Walk Away from Drugs!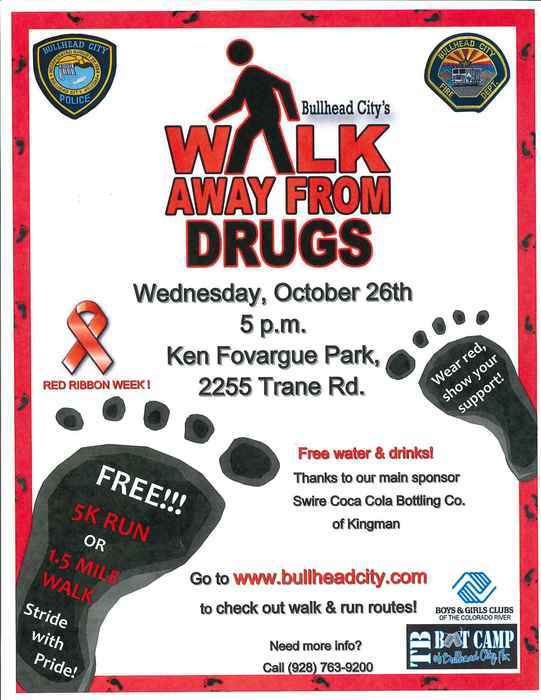 Junior High Halloween dance tickets will be sold beginning October 19. Halloween dance on the 27th.
Hope everyone is enjoying their fall break! Enjoy your two weeks out- we'll see everyone on October 18th!
Camp Mohave would like to thank all the parents and other family members that attended our awards ceremonies today. #CMEParentsROCK #MohaveValleySchoolsROCK
Today is the last day of school for the 1st quarter; report cards come home today as well. Enjoy two weeks off: See you on TUESDAY 10/18!
The junior high phone problem has been resolved!
The junior high phone problem has been resolved!
We are experiencing problems with the junior high phone system. As soon as the problem is corrected we will post. Use 768-2507 until fixed.
Parent-Teacher Conferences are happening now! Contact your school if you don't already have one scheduled. And don't forget your decal!
ROCK Your Ride with a new MV window decal and stick it to win! #MohaveValleySchoolsROCK! #MVParentsWin!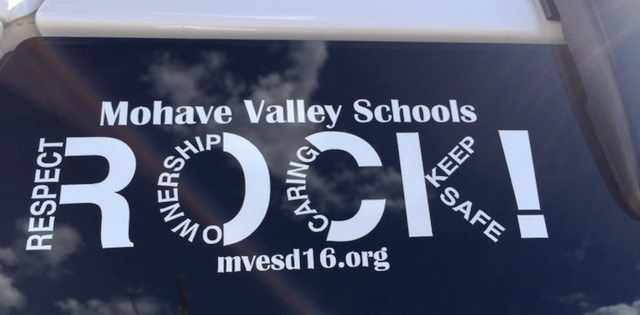 Parent-Teacher Conferences are happening now! Evening hours are offered tonight, and morning hours tomorrow (no school for students).
Camp Mohave is excited to see all the parents today and tomorrow for conferences. It has been a great start to the year. #CoyotesRock #MVESDSchoolsROCK
Getting ready to roll out our new window decal program. Stop at your school office to pick yours up! #MVSchoolsROCK#

Welcome Back to School Everyone!