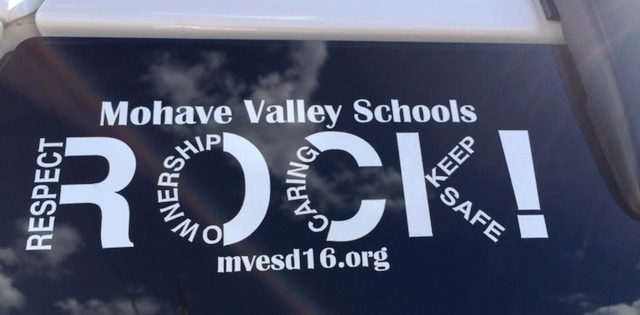 ROCK'in Your Ride and Win!
MVDistrict
Wednesday, September 21, 2016
As part of Mohave Valley Elementary District's app roll-out, the district has purchased Mohave Valley Schools ROCK! window decals, and will be sponsoring a ROCKin' Ride contest. Simply get your free ROCK decal beginning at parent-teacher conferences (while supplies last), download the new district app, place the decal on your car, then wait. We'll be in the community looking for decals and snapping licence plate pictures. Starting after break we will draw one licence plate and post its picture through our mobile app each week until we run out of prizes. If you see your license plate, you can notify your school and claim your prize.
What better way to support your school and district, and ROCK your ride!