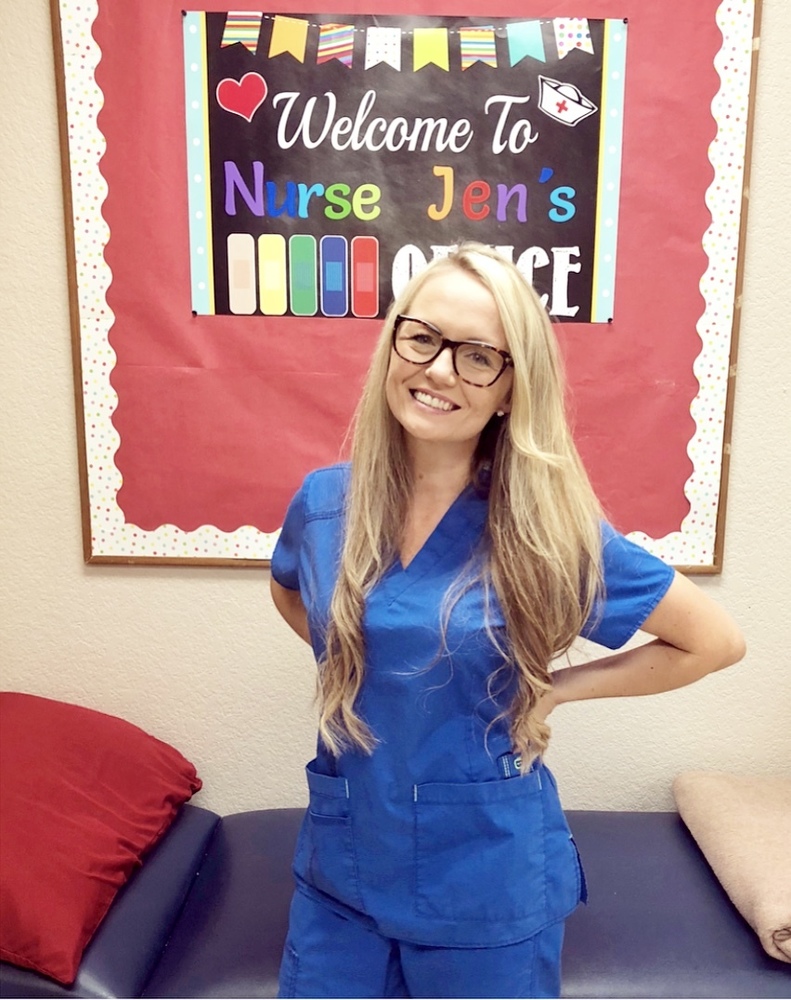 Meet Jennifer Schmidt!
Patrick Turco
Sunday, August 12, 2018
Meet Jennifer Schmidt, Fort Mojave's school nurse! She joined the FME team mid-way through last year, so she is in her first year as a Dust Devil. Though she and her family have lived here for a while, her roots take her back to La Mirada, California.
Mrs. Schmidt earned her nursing credentials from MCC's nursing program. Following graduation, she worked at WARMC as a Telemetry Nurse. Two of her favorite things to do are baking with her children and taking the rzr out for family rides.
Jen's proudest moment with the district is getting to work here! She said that being a school nurse has been her dream job all along, and she loves every day that she gets to take care of our students.
We at Fort Mojave are happy as well, and we are happy to have her. Mrs. Schmidt also serves as the district nurse – overseeing our other two school as well.
Thanks Nurse Jen!