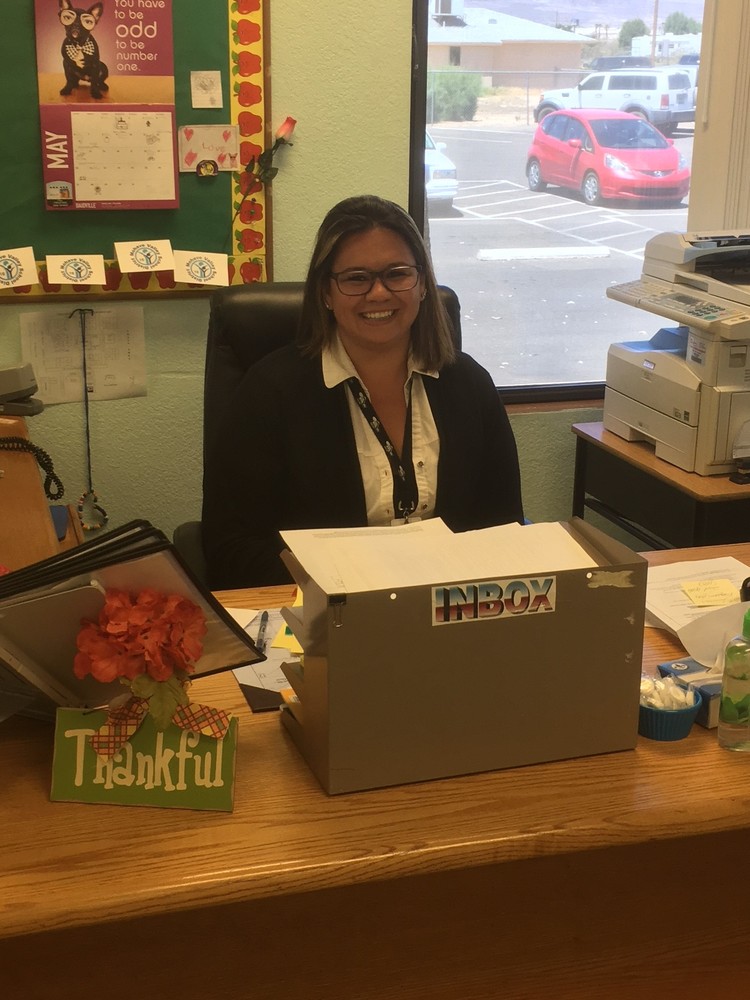 Meet Jennifer Bruton!
Patrick Turco
Tuesday, May 15, 2018
Jennifer Bruton is Fort Mojave Elementary's staff member of the month! She is currently the secretary but has held numerous roles throughout her 11 years with the Mohave Valley District. Originally from Flagstaff, she moved to the Tri-state area at the age of seven and graduated from Needles High School.
An interesting fact about Mrs. Bruton, she has two boys (11 and 2), but has NEVER once had to pay for child care. She considers that a true blessing.
As mentioned before, she has served our district in a number of roles, but Jennifer's most rewarding/proudest moment with the district is becoming Fort Mojave Elementary's secretary. Mrs. Bruton began her service as a cafeteria assistant. Shortly after, she was promoted to cafeteria secretary, a role that she held for eight years. Her next two years she served as the Associate Food Service Director.
Bringing us to this school year, she began as the health clerk at the junior high until the Fort Mojave secretary position became available. This is where her dreams came true when she was hired as the new secretary at Fort Mojave Elementary!