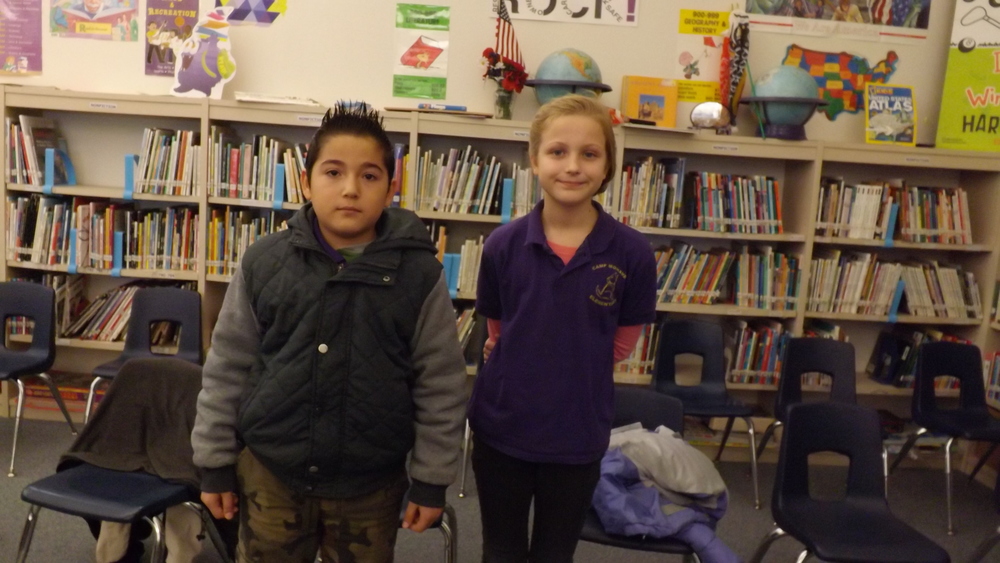 Camp Mohave Spelling Bee Champion Crowned
Rick Cottrell
Monday, December 18, 2017
Camp Mohave had it's annual spelling bee on December 18. At the spelling bee, students went through several rounds with many of them advancing deep into the word list. At the end of it, there were two that stood out above the rest. Ms. Victoria Cook and Mr. Jonathan Armenta were the winner and runner-up for the 2017-2018 Camp Mohave school spelling bee.
Victoria will be invited to attend the Mohave County Spelling Bee during the 3rd quarter. If she is unable to attend, Jonathan will be preparing to take her place. According to spelling bee coordinator Melissa Ranoldo, the entire group of students performed well. The judges had to get into eighth grade word lists to eventually crown a champion.
Congratulations to all the participants and good luck to either Victoria or Jonathan at the county spelling be in Kingman.