Meet Mrs. Betty Newman
Rick Cottrell
Sunday, October 01, 2017
Betty Newman or Ms. Betty as she is referred to at Camp Mohave joined the Mohave Valley Elementary School District in 2000. Prior to her time in the district, she was also a valued team member at Mountain View Elementary in Bullhead City. She came to the area from Huntington Beach, CA where she attended Westminster High School. After high school, she attended Golden West College.
Ms. Betty says that she would like to be the next Food Network star. While she is waiting for that to happen, Mrs. Newman works as an interventionist. As an interventionist, she is working with students in a small group setting daily in an effort to help them reach their goals and achieve at the highest level they are able to. She said her proudest moments with the district have come when her students reach their goals.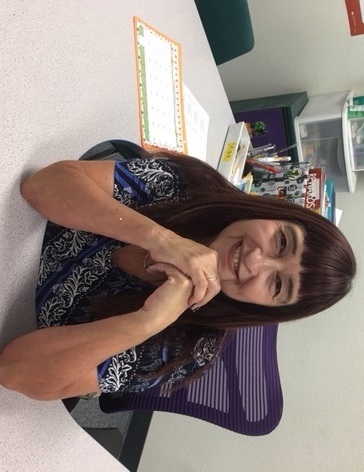 Thank you Mrs. Newman for helping our school and district ROCK.