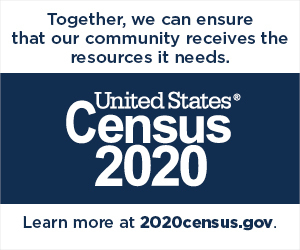 MV District Partners with US Census
MVDistrict
Monday, December 30, 2019
Mohave Valley Elementary School District is excited to announce that we've partnered with the @uscensusbureau to support the #202Census! As a partner, we'll be working to ensure that our community is accurately represented.
This once-a-decade population count serves as the basis for distributing federal assistance to schools and educational institutions, including Title I aid (funds that provide financial assistance to local schools with high numbers and/or percentages of children from low-income families), the National School Lunch Program, and special education grants to states.
Beyond the benefits for schools directly, census data is used as the basis for distributing more than $675 billion in federal funds annually to states, counties, and communities to support resources including hospitals, roads, and fire departments.
By participating in the census, you help to guarantee that Mohave Valley Schools and the Fort Mohave/Mohave Valley area will receive their fair share of these program funds and more.
To learn about the upcoming census, visit 2020Census.gov.