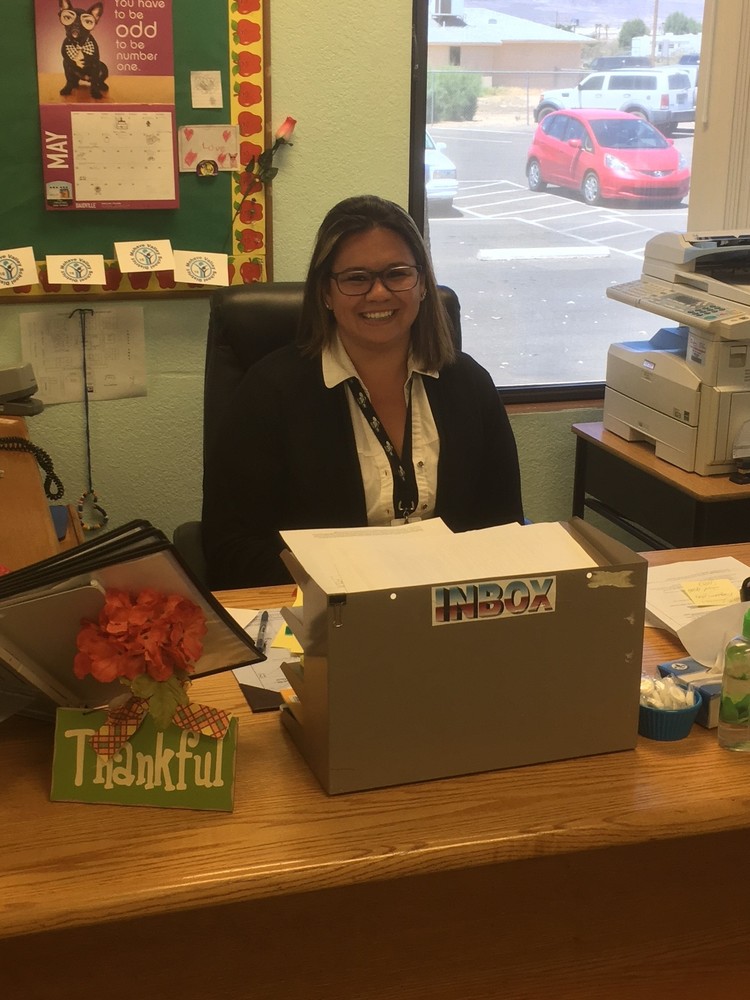 Here's Jennifer Bruton!
Patrick Turco
Tuesday, November 12, 2019
Jennifer Bruton, as everyone knows, is the secretary at Fort Mojave Elementary School. She has been with the Mohave Valley district for 12 years, and her most recent three have been as a Dust Devil. Originally, Mrs. Bruton comes to us from Flagstaff, but she has lived in Mohave Valley since the age of six. When she's not typing at a blazing 65 words per minute, she loves coming to work with her coworkers and students. One of her favorite things about being at Fort Mojave is seeing the student smiles and hearing their stories.
If all that isn't enough, she is the reigning Dust Devil Chili Cook-off Champion. Can she do it again this year?