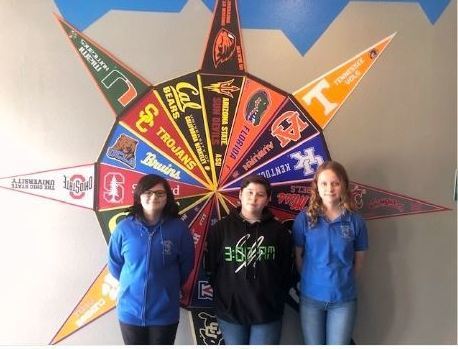 3 Bulldogs Accepted to Barrett Summer Scholars!
Todd Troidl
Thursday, April 04, 2019
Congratulation to Avalon, Alec, and Samantha, who have been accepted to The Barrett Summer Scholars (BSS) program at Arizona State University! Over 1,000 students from all around the state applied and less than half were accepted, so it is quite an honor that our junior high has three!
The Barrett Summer Scholars (BSS) program provides students with the opportunity to experience college firsthand and prepare for enrollment and success at Arizona State University and Barrett, the Honors College. The program is designed for academically-talented and motivated students entering the 8th, 9th, and 10th grade in fall 2019. Our residential program invites students to live on campus, engage in college-level coursework, and participate in a community of peers from across the state.
Thank you Avalon, Alec, and Samantha for being a shining example of how to always work toward your future! We are so excited for your experience!